TV Shows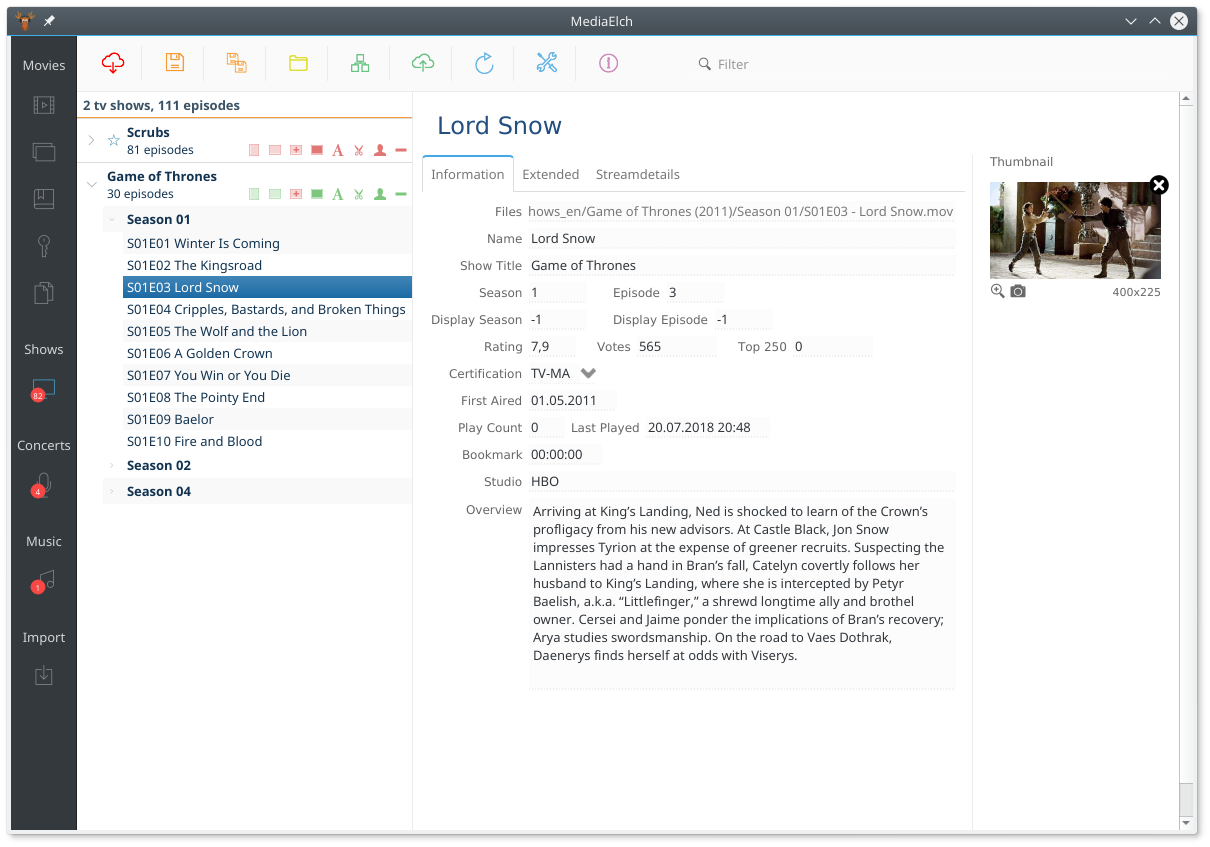 Features
The TV show page let's you manage your TV shows and their seasons/episodes. You can manage details like title, rating and runtime or images which you can load from Fanart.tv or TMDB.
TV Tune
A TV tune is a show's theme song. You can download it from TelevisionTunes by clicking on the download button next to the TV tune indicator.
The TV tune will be stored as a theme.mp3 next to the movie's media file.

When you download the TV tune you will see a dialog which looks like the one below. Please note that it takes a few seconds for it to load the list of TV tunes (may be 5-15 seconds).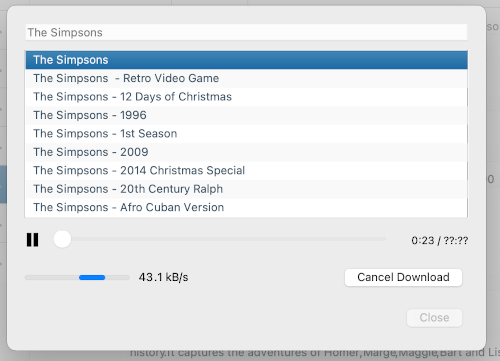 You can select a TV tune and MediaElch will start playing the TV tunes (may take a few seconds to start).
After you have downloaded a TV tune, the indicator changes to look like below:

To play the TV tune on Kodi, you need to install an addon for it or have a skin that supports it.
Plugins:
Skins:
Keyboard Shortcuts
| Linux / Windows | Description |
| --- | --- |
| Ctrl+F | Scrape the selected TV show(s) |
| Ctrl+S | Save the selected TV show(s) |
| Ctrl+Shift-S | Save all TV shows |
| F5 | Reload all TV shows |
| a - z | Scroll to TV shows beginning with the letter pressed |